We finally have a Farewell, My Dear Cramer trailer along with a new key visual for the upcoming anime series and film based on Naoshi Arakawa's manga series — Sayonara Watashi no Cramer — and wow, they were worth the wait.
The artwork and character design in the Farewell, My Dear Cramer trailer is beautiful so far, the mood of the anime looks sweet, upbeat and fun and the key visual is so full of life, I am now dying to see the finished series.
In other words, all my hopes for the Farewell, My Dear Cramer anime adaptation are looking good when it comes to me feeling fulfilled.
Advertising
The Farewell, My Dear Cramer anime will consist of both a full-length feature film and a series, with both due to be released some time in April, 2021.
The movie will be an adaptation of Arakawa's manga Sayonara, Football, which takes place in junior high while Onda is struggling in the boy's football club.
The anime series will continue on with the story when Onda is in high school and now on the girl's football team.
The gorgeous key visual shows the anime series' characters during both their junior high school era and the subsequent high school year the storyline will cover.
Advertising
Voice actors starring in Farewell, My Dear Cramer include Miyuri Shimabukuro (Carole in Carole & Tuesday) as Nozomi Onda, Shion Wakayama (Aoi Aoi in Her Blue Sky) plays Sawa Echizen, Ryota Ohsaka (Keiji Akaashi in Haikyu!!) is Kaoru Takei, Kouki Uchiyama (Tomura Shigaraki in My Hero Academia) voices Tetsuji Yamada, Koji Yusa (Brain Unglaus in Overlord) is Kozo Sameji, Ryoko Shiraishi (Hayate Ayasaki in Hayate the Combat Butler) plays Junpei Onda and Shimba Tsuchiya (Balgo Parks in Burn the Witch) is Yasuaki Tani.
The anime is being directed by Seiki Takuno (Yamada-kun and the Seven Witches), and Natsuko Takahashi (Bleach) is writing the script.
Keep up-to-date on more news as Farewell, My Dear Cramer moves towards release on the anime's official website.
And watch the cute Farewell, My Dear Cramer trailer below. Now doesn't that artwork look sweet?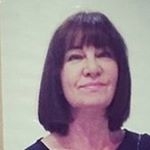 Latest posts by Michelle Topham
(see all)