Farm Heroes Saga released on iOS and Android: Oh noooo…..more chances to play
If you love Match 3 games or are addicted to Candy Crush, you must not miss playing Farm Heroes Saga, a Candy Crush-alike Match 3 game that first wowed Facebook players and has now been released on iOS and Android. Created by King, the same people who created Candy Crush, you just know Farm Heroes Saga is equally addictive.
In Farm Heroes Saga, you play the part of a farmer whose cute and lovely farm is under seige by a raccoon called Rancid. Rancid wants to pave over your farm and use it for his own nefarious objectives, and it's up to you to stop him. You do this by completing tons of Match 3 levels and solving addictive puzzles.
What makes Farm Heroes Saga addictive and sometimes incredibly difficult to play are the number of tasks or 'harvest's you have to complete to finish a level as well as the limited number of moves you'll have to do that. Don't be surprised if you're suddenly screaming, "There's absolutely no way I can ever do that!" although, of course, there is – with power-ups or replays.
You get a certain number of power-ups every day or, if you just can't wait to get your next freebie, you can buy them with actual cash (I have never done that and am still progressing nicely up the levels).
Like Candy Crush, Farm Heroes Saga is an addictive game that, if you've already played it on Facebook, you're probably asking yourself "Why on earth did I ever start playing this?", as you just can't stop. But……it's a heckuva lot of fun and, now that Farm Heroes Saga has released on iOS and Android, you can play it even more.
Oh nooooooooo.
You can pick up Farm Heroes Saga on both Google Play and the App Store. Or check out the Farm Heroes Saga video below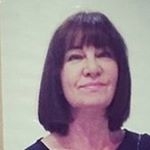 Latest posts by Michelle Topham
(see all)