I don't normally do a sales pitch for a website but, as a Big Fish Games member, I was happy to see this morning that BFG is selliing Farmscapes as their $2.99 Daily Deal to anyone who's a member of the site.
I am not a huge fan of 'Match 3' games, but I played the Farmscapes demo a few months ago, and it is one of the most fun games I have played in a while. Perfect for those times where you just want to while away a few minutes with nothing too strenuous.
What's great about Farmscapes though, above and beyond being a Match 3 game, there are lots of mini-games, hidden object scenes, and you even earn money on every level and get to help your granddad rebuild the farm, so there is a sense of achievement there too.
What's bad about the game is it is so addictive, you often end up spending more time playing it than you had actually planned.
The graphics are gorgeous, the gamplay is fast and the Match 3 games always seem to have a twist.
For $2.99 , Farmscapes is just about the best game you will download this week. Watch the game's official trailer, and then give it a shot.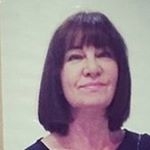 Latest posts by Michelle Topham
(see all)