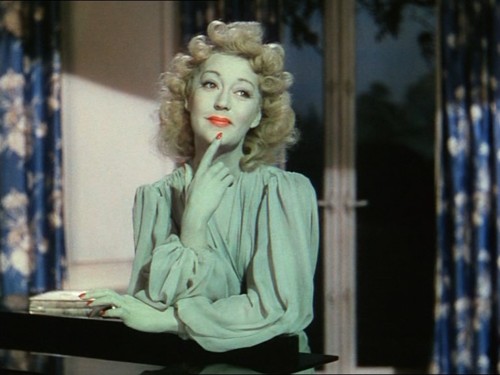 When I was a child in England, my mother and I used to sit down on Sunday afternoons and watch classic British movies. We'd get big cups of coffee, bags of crisps (potato chips) and bars of chocolate and settle down for a marathon movie watch.
Courtesy of the BBC, we watched the classic Carry On comedy series, murder mysteries, historical stories, and dramas, anything that was on TV.
From the 1930s to the 1960s, the British movie industry was known worldwide. Studios like Ealing Studios, London Films and J. Arthur Rank produced some of the best cinema art that has ever been made. The BBC used to show them all on Sunday afternoon television. These were the movies my mother and I watched.
Looking back on those wonderful afternoons, I remember there were some movies we'd even see over and over again. Those movies still have a fond place in my memory and, if they ever appear on television now, I still watch them even though I've seen them many times.
Here, in no particular order, are the six movies I remember seeing the most and the ones I loved the best. All wonderful movies in their own right and all, also, perfect examples of how phenomenal classic British cinema was. All are now available on DVD.
1. The 39 Steps. One of Alfred Hitchcock's earliest movies, it stars Richard Donat who plays Robert Hannay. Hannay is falsely accused of murder and has to go on the run while attempting to prove his innocence.
I remember as a child being enthralled by the idea of being accused of something you didn't do, and being so thrillingly scared in many of the movies suspense scenes.
A truly wonderful movie, which still holds up today.
2.How Green Was My Valley. Starring Walter Pidgeon, the consummate British actor, and Maureen O'Hara. Pidgeon plays a man looking back on his early life in a Welsh mining village and the things that happened that made him the man he was then.
Brilliantly acted by all the cast and directed by John Ford, it won the Oscar for Best Picture in 1941. As a child, I always connected it with the idea of 'the grass being greener on the other side'.
3.Blithe Spirit. Rex Harrison plays novelist Charles Condomine who has remarried after the death of his first wife. Soon after his new marriage though, his first wife, Elvira appears as a ghost and tries to do everything she can to destroy his marriage.
It's such a funny movie and with special effects that, for their day, were quite advanced.
Margaret Rutherford, the great British character actress, also appears in it and she is wonderfully quirky and strange as always.
Rutherford plays the spirit medium who manages to call Elvira back from the dead, but once she's back she doesn't know how to get rid of her. I must have seen the movie 10 times and never tire of it.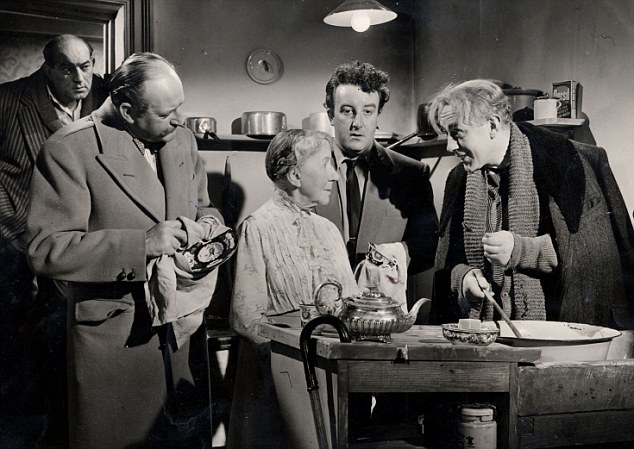 4.The Ladykillers. An absolutely brilliant farce starring Sir Alec Guinness and Peter Sellers. A group of scam artists move into rooms let by an old woman so that they can plan the perfect bank robbery.
Posing as amateur musicians who have a string quartet, they use the noise of the quartet to cover up the noise of their bank robbery preparations. But when the landlady discovers their plot, they decide to kill her. Beautifully acted, very smart and one of the first British movies in color.
5.The Bridge on the River Kwai (see trailer below). The story of the famous bridge that was built by British prisoners of war over the River Kwai in Thailand. The bridge was supposed to help the Japanese transport munitions and men from Bangkok to what was then Rangoon. In my opinion, one of the best war movies ever made.
The ending scene with Alec Guinness saying "What have I done?" as he realizes he has betrayed his own countrymen just to save a bridge he built for the enemy is so terribly sad. This movie should be in everyone's DVD library.
And little did I know, when I was a child, I would end up living in the country the movie took place in and would visit the River Kwai war museum and see the site of the original bridge.
6.The Belles of St Trinians. The girls at St. Trinians School are some of the worst school girls ever to be seen on British film. Cigarettes, whisky, sex and seducing men are high on these girls' list. Quite risqué for a movie made in 1954, it's one of the funniest movies for children to see.
As a relatively well-behaved child, it was fabulous to see these St. Trinian movies and fantasize about what I could be really like, if only……".
These six are simply the movies I remember seeing the most, but there are so many more classic British movies any movie fan would be happy to see.
For more information about British movies, you can check out Time Out's list of the best 100 British films. And, if you like the sound of these best classic British movies, read part two for more. Good movie watching!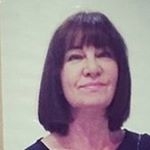 Latest posts by Michelle Topham
(see all)