When I decided to start featuring an Instagram Photo Of The Day, I also made the decision that, like just about everything else I write and feature on Leo Sigh, there will be no rules. That means, my Instagram Photo Of The Day could be a photograph uploaded to Instagram today — or it may be one uploaded a month ago.
See. No rules. Just photos I think are cool, and would like to share.
In that vein, here is today's Instagram Photo Of The Day featuring the ever fabulous geek girl actress, director, producer, writer and gamer Felicia Day, whose Insta photos I've talked about in the past as well.
This photo is the quirky, nerdy and cool Felicia Day on the red carpet at the premiere of Warcraft — a movie based on the popular WoW video game series. A game series Felicia herself was once so addicted to playing, she barely left her house for a year.
And there is something so fabulous about Felicia Day on the Warcraft red carpet. Because, if you know anything about her, you know she is a girl after my own heart — an obsessive gamer, who loves video games more than almost anything else.
And just look at her face here. Man, she must have loved being able to attend this.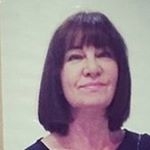 Latest posts by Michelle Topham
(see all)