Felicia Day is one of the best gamers on YouTube
I have a girl crush on Felicia Day. She's beautiful and she's awesome. She's also one of the best gamers on YouTube, not only because she's so passionate about the games she plays, and is pretty darn good at playing them, but also because she produces such amazing shows that include them.
 The coolest thing about Felicia Day, though, is her exuberance for what she does and the way she engages her audience in the things she wants to talk to them about. Pick any Felicia Day video on YouTube and
watch how she speaks
. Her eyes light up, her hands fly through the air, she smiles and laughs all the time, and her energy is amazing.
Once primarily known for her role in Buffy the Vampire Slayer, Felicia has become even more famous in the last few years for her comedy web series The Guild and for being the founder and producer of Geek and Sundry.
Felicia Day and The Guild
As Felicia Day explains in the awesome video interview below, she wrote the script for The Guild after she was in a women's support group and realized, while other people were doing amazingly creative and daring things wit their lives, she was playing video games all day. (There's nothing wrong with that, as long as you have a life too!)
So, as a resolution, she promised herself she would write the first script for The Guild before the end of the year. One of the most popular web series on YouTube and the internet as a whole was the result, and a new channel about games and the geekier things in life — Geek and Sundry — was the eventual result.
Felicia Day and Geek and Sundry
What's amazing about Felicia Day and Geek and Sundry is you watch any video on her channel and you know right away, without her it would simply never have happened.
She started the Geek and Sundry channel on YouTube after The Guild was so successful and after YouTube offered a million dollars to a variety of channels to help them develop new shows. The Geek and Sundry channel was born, along with new shows like Tabletop, Co-Optitude (with her brother Ryon), Spellslingers, and Felicia Day's The Flog.
A couple of years later, the Geek and Sundry channel now has over 78 million views and it's growing in popularity every month.
What's wonderful about Felicia Day and Geek and Sundry, though, is not just all the great shows they produce every month but also that Felicia and the channel are bringing classic video games, obscure board games, role playing games, board game news and lots of other game-related stuff to a new audience.
So, yes, Felicia Day is one of the best gamers on YouTube, for the gaming she does, for the gaming-related content she produces, and for her wonderful personality, her unique take on things, her vibrance and her energy.
Felicia Day — now there's one cool gamer.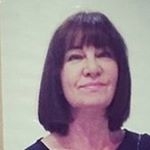 Latest posts by Michelle Topham
(see all)