Felicia Day Wrote a Book: You're Never Weird on the Internet (Almost) (Video)
There are few women I have girl crushes on (Conchita Wurst, Pink, Loreen), don't know why, that's just the case. But, Felicia Day? She's been the subject of one of my girl crushes ever since she wrote 'The Guild' and then starred in it. So today, when I heard Felicia Day wrote a book, well, I didn't scream. But I could have.
According to a cute book announcement video Felicia Day has up on her YouTube channel, she's been working on said book for a year now. She hasn't talked about it, however, as you know how that goes. Way too much pressure to finish it and get it published, for one thing.
Felicia's book called 'You're Never Weird on the Internet (Almost)' is a memoir, is almost finished, and will be published in August, 2015. You can, of course, pre-order it now, at a ton of places I might.
Now I'm the world's biggest reader (200 books a year, plus some) but I rarely buy memoirs. Felicia Day's memoir, however, will have pride of place on my bookshelf as, that girl, she's awesome.
Her memoir, which even she admits might be a bit odd as she's still only 35 years old, is going to have tons of stories about her life in it. Stories she hasn't talked about before. For me, a huge Felicia Day fan, knowing just that already makes me shout "Sold!"
Check out Felicia Day's video about her new book 'You're Never Weird on the Internet (Almost)' below. Just like every video Felicia does, it's funny, bizarre, smart and, of course, unbelievably cute.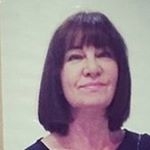 Latest posts by Michelle Topham
(see all)