Actress Felicia Day did an AMA, or Ask Me Anything, session on Reddit in October that just made me like her even more. And, now it's up on YouTube for everyone to watch.
In Felicia Day's Reddit AMA, she talks about being a female gamer and says, while she doesn't really classify herself as a "girl gamer" per se, if somebody feels the need to do that, they shouldn't be robbed of that by someone else putting them down just to make themselves seem like they have more power.
In other words, she thinks everyone should be allowed to call themselves whatever they want, without the fear of being ridiculed or bullied by others.
Felicia was also asked by a Reddit user if she planned on starting writing 'The Guild' again, her smash hit web series that ran for six years.
She explained she ultimately ended the show as she just got burnt out from being the only writer on the series, and felt as though she was running out of story ideas.
She's not, however, averse to starting it up again and writing and filming more episodes if the right idea suddenly popped into her mind. (Yay! Because, in my opinion, it is still one of the Top 10 best web series that have ever been created).
One of the questions I found the most interesting was the one that asked her if she was as timid and lacking in self confidence as her 'The Guild' character, Codex, or if she was far more self confident in real life.
Day said,
"I think, as an actor and a writer, you put a little sliver of yourself in everything. It's almost like you take that little sliver and just concentrate it and blow it up into a whole in order to be another character or embody a character.

So, I think Codex was me at a certain time in my life that I just wanted to dwell on a little bit more. I think she's a little bit more timid than I ever was, and she was a little more supportive and outgoing in the sense that she brought the group together ……..that might be a bit more exaggerated of me as a person too. I'm kind of even a bit more of a loner than Codex, which is kind of weird, as she's definitely a loner".
She also talked about her struggles with anxiety and depression. A struggle she still has on a daily basis, even now when she has just come off an extremely successful book tour. (Yes, Felicia Day's book 'You're Never Weird On The Internet (Almost)' did become a New York Times bestseller).
For more on Felicia Day's Reddit AMA, watch the entire session on the video below. And, yep, she is pretty fabulous.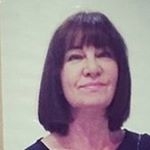 Latest posts by Michelle Topham
(see all)