One great thing I loved about living in LA was you never knew who you might see. So, for the folks at the LA Clippers game at the Staples Center last week, it probably wasn't that surprising to suddenly see Fergie up and on the floor doing a surprise flash mob style 'L.A. Love' performance. Which, by the way, was quite awesome.
Before her quick performance began, Fergie was just one of the thousands of people watching the LA Clippers play the LA Lakers. But, during a break in the action, a microphone was handed to Fergie and she was soon up and dancing.
Flash mob action then ensued, with cheerleaders and back up dancers getting in on the action.
Even Steve Ballmer, the team's billionaire owner, was dancing on the sidelines and having a blast.
Check out Fergie, flash mob style, at the LA Clippers game in the video below. Now that looks like fun. Oh and yeah, the Clippers won. 114 to 89.
https://www.youtube.com/watch?v=XEWhGluyg6U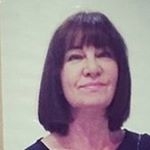 Latest posts by Michelle Topham
(see all)