FIFA 14 Messi steelbook edition available for pre-order on GAME
Are you one of those gamers who loves to collect exclusive special edition games? Then I have an awesome one for you. The FIFA 14 Messi Steelbook Edition. It's currently available for pre-order but so exclusive is this exclusive edition, the FIFA 14 Messi Steelbook Edition is only available on GAME and for a whopping £64.99, I might add.
In non-British terms or at least in US terms, that's currently $97.23.
What's included in the FIFA 14 Messi steelbook edition on GAME?
So, for that kind of exclusive offer, you might be asking what is included in the steelbook edition?
Here's what you get:
24 FIFA Ultimate Team Premium Gold Packs
Steelbook Case
EA Sports Football Club Unlockables:
3 Brand New Goal Celebrations
A wide Selection of Historic Club Kits
5 Pro Boosts
Adidas Bundle – 2 Pairs of Boots, 2 Balls and the Adidas All-Star Team
Basically, they're pretty much all in-game items, with no fancy statues, books or other things-you-can-hold-in-your-hands special items but, if that's your thing, you'll probably love this package.
You can pre-order the FIFA 14 Messi Steelbook Edition on GAME right now. It doesn't release until the 27th of September, but do remember you must pre-order this special edition before August 1st as, after that, it's no longer available.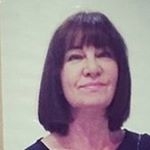 Latest posts by Michelle Topham
(see all)