The fifth Laid-Back Camp movie key visual was released today along with the long-awaited date for the premiere of the upcoming anime film.
The latest Laid-Back Camp movie key visual features Ena and her adorable dog Chikuwa waiting in a train station to take a train.
And, just like the other girls in the previously released visuals (Rin in the city, Nadeshiko hanging laundry, Aoi admiring the cherry blossoms and Chiaki working at a festival), Ena is also all grown-up.
As for the premiere date for the Laid-Back Camp movie, it isn't as far away as I was dreading.
In fact, July 1st will see the release of the long-awaited film featuring all our favorite girls in Japan, so it shouldn't be much longer than that before it hits the west.
The Laid-Back Camp movie story follows on from the first two seasons of the anime, but with the camping addicts quite a bit older than when we left them.
The anime series itself (also known as Yuru Camp) is based on the manga series written and illustrated by Afro.
There are currently 13 volumes in Japanese out so far, with 10 in English and the 11th due out in April.
Enjoy the fifth Laid-Back Camp key visual with lovely Ena above, and watch the movie trailer below.
Yep, while we are all looking forward to this, it will still be a heartbreaker if it turns out it will be the last we see of these wonderful girls.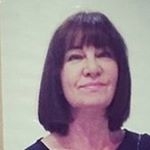 Latest posts by Michelle Topham
(see all)