With the lovely Raphtalia and protagonist Naofumi already getting their The Rising of the Shield Hero character videos in preparation for Season 2, today it is the adorable Filo's turn.
Filo's character video was released on the official KADOKAWA Anime YouTube channel earlier today.
But don't get too excited yet, as it's still more than four long months before The Rising of the Shield Hero Season 2 comes our way as well.
Meanwhile, we can reminisce about the wonderfulness that is Filo, from the minute she hatches out of her egg and then grows into a giant bird (a Filolial), to when she suddenly appears as a winged little girl and shocks the hell out of Naofumi and Raphtalia.
Filo really is one of the most adorable girls in anime today.
The Rising of the Shield Hero Season 2 is set to premiere in Japan in April next year, with Crunchyroll streaming it outside the country.
All the cast are returning to reprise their roles, with director Masato Jinbo replacing Takao Abo.
Anime production will again be by Kinema Citru, with help from South Korean studio DR Movie.
Watch Filo's character video below, and you will quickly remember just how wonderful this anime series is, and why it is darned popular.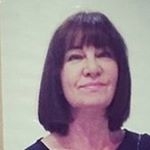 Latest posts by Michelle Topham
(see all)