The Square Enix Final Fantasy XIV Announcement Showcase this week was well worth a look at, particularly as producer and director Naoki Yoshida unveiled what many of us have been waiting for for a while now —  the next expansion.
In this case, the upcoming Endwalker expansion for Final Fantasy XIV.
According to Yoshida, Final Fantasy XIV: Endwalker will release in the fall this year, and will be available for PC, Mac, PS4 and PS5 — because, yes, Final Fantasy XIV is coming to PS5 as well.
The PS5 version will be in open beta from April 13th onwards, and will feature improved frame rates over the PS4 version, faster load times, up to 4K resolution and a lot more.
If you already have the PS4 version of the game, it was also announced you will be able to download the PS5 version for free as soon as the open beta period begins.
The full version of Final Fantasy XIV for PS5 will release as soon as the open beta period ends.
Advertising
Features of Final Fantasy XIV: Endwalker expansion
As for the Final Fantasy XIV: Endwalker expansion, it will involve the end of the Hydaelyn and Zodiark storyline with the Warriors of Light traveling to Hydaelyn and the moon but, as you might expect, experiencing enormous problems along the way.
Endwalker will be kicked off by Patch 5.5, the final patch of the Shadowbringers expansion.
This will be released on April 13th and will introduce the storyline that will then continue in Endwalker.
Final Fantasy XIV: Endwalker will also feature a slew of new goodies. These include:
Level cap increase from 80 to 90
Expansive new areas, including Garlemald, Thavnair, and the city of Radz-at-Han
A new tribe: the Arkasodara
New threats, including Anima
New dungeons
A new high-difficulty raid: Pandæmonium
Secrets revealed in a new alliance raid series
New small-scale PvP mode
An additional Trust ally: Estinien Wyrmblood
A new residential district: Ishgard
Updates to the Gold Saucer
Relaxing fun in an 'Island Sanctuary'
New gear and crafting recipes
Expanded horizons via the Data Center Travel System
Watch the Final Fantasy XIV: Endwalker teaser trailer, plus the Sage Reveal trailer below.
If you're interested in the full Final Fantasy XIV Announcement Showcase, which runs for around 2 hours, begins with the Endwalker teaser trailer and gives a whole slew of information on the expansion, you'll find that down there as well.
Check out more info about the upcoming expansion at the Final Fantasy XIV: Endwalker official website.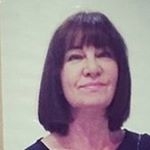 Latest posts by Michelle Topham
(see all)