While I would never personally buy an English dubbed anime series, as I prefer the original Japanese myself, I have to admit from the short trailer just released the new Shirobako English dub Complete Collection sounds excellent.
Yes, that's right — FINALLY, the superb Shirobako has an English dub, and you can pre-order it today.
The new dub features all 24 episodes of the hit comedy drama anime (hence it being the Complete Collection), as well as two clean opening animations and 10 clean closing animations.
Unlike the Japanese original, the Shirobako dub is only currently available on Blu-ray but, if it's popular enough, a DVD will probably be forthcoming eventually.
If you haven't seen Shirobako yet (and WOW!, you really really should as it is one of the best anime ever released and a MUST OWN if you are remotely interested in how the Japanese anime industry works!), here is a bit of the storyline:
Once upon a time, five girls made an animated film and it was so much fun they pledged to get jobs in animation so that someday they could make another film together. Now, two years later, Aoi, Shizuka, Ema, Misa and Midori have learned the truth about the anime industry: it's not always fun, it's anything but easy, and having talent isn't always enough to open the right doors.

Which is why Aoi is overwhelmed by her job as a production assistant, Shizuka is waiting tables between auditions, Midori is still script-less, Misa has switched from anime to doing C.G.  at a car company, and Ema is working long hours as a key animator.

Is it what they imagined? No. But are they ready to give up? Not just yet!

Sometimes, when things happen in animation, they can happen in the most wonderful ways in SHIROBAKO!
You can currently pre-order the Shirobako English dub on Blu-ray at Sentai Filmworks, where it is priced at $58.99 — down from the retail price of $ 89.98.
And, if you want to know just HOW good that dub sounds, check out the official Dub Clip below.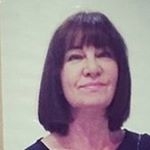 Latest posts by Michelle Topham
(see all)