Known for his ability to write a damn good thriller, Canadian-American crime author Linwood Barclay's latest book is due out early in the new year. Earlier in the UK than in North America, however.
Called Find You First, the book is Barclay's 24th novel, with this one likely to be his most suspenseful yet.
Some of his books are part of a specific series, while others like Find You First are standalones.
The plot of Find You First by Linwood Barclay
According to the author's website, Find You First has a plot that will pull you in from the first few pages:
Tech millionaire Miles Cookson has more money than he can ever spend, and everything he could dream of—except time. He has recently been diagnosed with a terminal illness, and there is a fifty percent chance that it can be passed on to the next generation. For Miles, this means taking a long hard look at his past . . .
Two decades ago, a young, struggling Miles was a sperm donor. Somewhere out there, he has kids—nine of them. And they might be about to inherit both the good and the bad from him—maybe his fortune, or maybe something much worse.
As Miles begins to search for the children he's never known, aspiring film documentarian Chloe Swanson embarks on a quest to find her biological father, armed with the knowledge that twenty-two years ago, her mother used a New York sperm bank to become pregnant.
When Miles and Chloe eventually connect, their excitement at finding each other is overshadowed by a series of mysterious and terrifying events. One by one, Miles's other potential heirs are vanishing—every trace of them wiped, like they never existed at all.
Who is the vicious killer—another heir methodically erasing rivals? Or is something even more sinister going on?
Find You First by Linwood Barclay will be released in hardcover and in audio in the UK on February 4th, 2021. It will be published a couple of months later in the U.S, on May 4th.
And can I just ask, is it just me that usually prefers to buy my books in the UK rather than in North America, due to the covers of British books usually being much more vibrant and exciting than their North American counterparts?
Check out the British and North American versions of Linwood Barclay's Find You First, for instance (above), and doesn't the North American version look like a throwback to the 1980s, while the UK version is clean, colorful and ultra-modern?
Learn more about Barclay and his books on the writer's official website, and about many other upcoming books here on Leo Sigh.
There is also an interesting short video with Linwood Barclay talking about how he gets his ideas, and what he thinks makes a good thriller.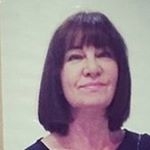 Latest posts by Michelle Topham
(see all)