Fiona Apple Sings 'Trump's Nuts Roasting On An Open Fire' at Standing Rock Benefit (Video)
Watch Fiona Apple sing 'Trump's Nuts Roasting On An Open Fire' at Standing Rock Benefit
American singer songwriter Fiona Apple gave a fabulous live performance of her anti-Trump song 'The Christmas Song' ('Trump's Nuts Roasting On An Open Fire') at the We Rock with Standing Rock Benefit concert this weekend.
The concert was held at the Los Angeles' Fonda Theatre, and all proceeds from the show will go to charities that support the Standing Rock Sioux Tribe.
The Standing Rock Sioux Tribe, of course, hit national and international news in the last few months when their massively publicized and publicly-supported protests of the Dakota Access Pipeline caused the U.S. Army Corps of Engineers to eventually have to stop the planned building of pipeline access near the tribe's reservation.
The access was planned to go underneath the Missouri River, and near ancient burial grounds, and was deemed as a threat to their cultural preservation by the tribe.
Now, there are several fundraisers planned around the U.S. to give the tribe some financial support, including last night's at the Fonda Theatre.
As for Fiona Apple, she was certainly a crowd favorite at the event last night, particularly when, at the end of her performance of 'The Christmas Song' ('Trump's Nuts Roasting On An Open Fire') she yelled "Donald Trump, fuck you".
Watch her below.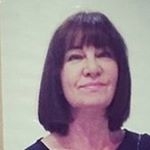 Latest posts by Michelle Topham
(see all)