The third episode of the David Production Fire Force anime series due to be aired tonight has been postponed. The decision was made in respect for Kyoto Animation, and the deaths of at least 33 of its employees yesterday due to an arson attack.
The postponement was announced on the Fire Force website this morning, simply saying:
"With regard to the third episode of the TV anime "Fire Force", which was scheduled to be broadcast from 25:40 today, we will be postponing the broadcast. 

In addition, we will also be postponing the third episode delivery to each delivery site. 

Thank you for your understanding. 

For future broadcasts, we will notify on the official site and at other outlets."
The decision to postpone Fire Force 3rd episode
Fire Force tells the story of a group of firefighters who not only fight fires in the community, but are also able to manipulate fire themselves.
In that respect, David Production probably felt it was not an appropriate subject to be airing at this point in time. Not when the Japanese anime community has been touched by such devastation.
Fire Force is currently being streamed by both Crunchyroll and Funimation, which means the only shows available of the series for the foreseeable future on those streaming services will be the first two episodes.
As for when Fire Force is likely to resume broadcast, no decision has yet been made.
It is unlikely Fire Force will be cancelled, however, as it is one of only two major TV anime series the company is airing this season. Cancellation would mean a massive income loss to the company. One which they can probably ill-afford.
Anime fans are also not likely to call for Fire Force to be cancelled. After all, David Productions had no hand in the tragedy at Kyoto Animation. Why punish them then for something that was not their fault?
Besides, Fire Force is an anime series about a group of heroes that fight fire, and that save humanity from it.
A message many of us could probably do with right now.
As for Kyoto Animation, in the only message that has been publicly made available by them since the arson attack, the Twitter account of their upcoming feature film Free! announced today's news update about the film would also be postponed.
Meanwhile, a Go Fund Me fundraiser called 'Help KyoAni Heal' was created yesterday by Houston, Texas-based Sentai Filmworks in an attempt to raise money for Kyoto Animations and its employees.
As of this writing, the fundraiser has already raised $1,334,000 from over 41,000 people.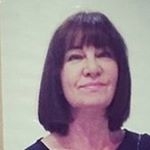 Latest posts by Michelle Topham
(see all)