Good news from the official Fire Force Twitter account — Fire Force Season 2 will be airing in Summer, 2020.
Along with the welcome news came a dramatic Fire Force Season 2 teaser visual that may give you an idea of what you can expect in the next season.
Interestingly too, the Fire Force Twitter account also announced a stage play adaptation is being produced based on the anime series. The play will run in both Osaka and Kanagawa in July and August, 2020.
Fire Force is directed by Yuki Yase and is created by David Production.
The anime takes place in the year 198 of Tokyo's Solar Era. A place struggling with the phenomena of Spontaneous Human Combustion, where human beings are mysteriously being turned into what are called Infernals.
In an attempt to help, protagonist Shinra Kusakabe joins the Special Fire Force, but he soon learns something disturbing about the death of his family several years previous that leads him to believe something even more terrible is going on.
Fire Force stars Gakuto Kajiwara as Shinra Kusakabe, Yusuke Kobayashi as Arthur Boyle, Mao Ichimichi as iris and Saeko Kamijou as Maki Oze.
The sub-titled version of Fire Force has been airing on Crunchyroll and the English dubbed version on Funimation since the series' premiered in early July.
The third episode of the series was postponed for a week due to the Kyoto Animation arson attack. When it did air, the episode had been edited.
Now get yourself in the mood by watching the just-released Fire Force Season 2 official teaser trailer via Funimation below.
Related: New Fire Force cast members announced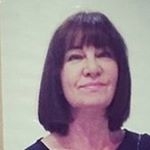 Latest posts by Michelle Topham
(see all)