With Fire Force season 2 (aka Enen no Shouboutai: Ni no Shou) obviously going to be something quite explosive, it made sense to me that both the opening and closing theme songs should be something just as powerful.
After all, as an anime series based around fire fighters putting people suffering from spontaneous human combustion out of their misery, the theme songs just had to be tracks that both got you feeling incredibly excited and on the edge of your seat before an episode even began and feeling satisfied at the episode's close.
Fire Force season 2 managed that with the superb opening theme song 'SPARK-AGAIN' by Aimer, which is the perfect opening song for this amazing anime series.
Especially when you get just a few minutes into the first episode of the new season and Shinra is already being attacked by an enormous Infernal.
But the series also chose the perfect music for the ending theme song in 'ID' by CiderGirl.
Because the satisfaction of 'ID by CiderGirl' doesn't just lie in the upbeat pop rock music, but also in the lead vocalist's voice that just explodes in the chorus making you want to leap up and dance around just to feel that huge energy within yourself.
CiderGirl, by the way, is a three-member pop rock band that specializes in hiding the band members faces in every video they produce. That means fans have to attend their concerts to see what they look like.
The three members are Yurin, the lead vocalist and guitarist, Knowledge on guitar and Fujimura on bass.
Listen to the full version of 'ID' by CiderGirl  in the video below.
The song, of course, is being added to our Best Anime Songs list because it is damned catchy and fun.
And if you love how CiderGirl sounds, don't miss listening to their superb theme song performances from Fox Spirit Matchmaker and the second season of the Netflix anime series 7 Seeds.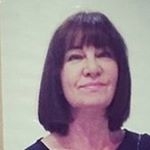 Latest posts by Michelle Topham
(see all)