Along with the gorgeous animation, exciting action scenes and cool characters in the new series, the Fire Force Season 2 opening theme song is also one of the best anime songs this year so far.
Called 'SPARK-AGAIN', and sung by Japanese pop singer Aimer ( Fate/stay night: Unlimited Blade Works theme), the powerful and emotional Fire Force Season 2 opening theme song adds the perfect mood to the opening segment of the popular supernatural/action anime series.
Especially as the song is paired with one of the most beautiful animation sequences I have seen this year — composed as it is of a mixture of fast-paced vibrantly colored fire-flooded scenes and beautiful character studies.
The first three episodes of the already superb Fire Force Season 2 are now available to watch on Crunchyroll, that is unless you live in most of Europe, along with the 24 episodes of the first season of this phenomenal anime series.
Each upcoming new episode of the 24-part series is simulcast on Crunchyroll at the same time as in Japan on Fridays at 1:55pm EDT.
Fire Force is based on the anime series by Atsushi Ōkubo. It was adapted by David Production and directed by Yuki Yase.
Now watch the opening animation for the second season of the series and listen to that fabulous Fire Force Season 2 opening theme song below.
It really is one of my favorites anime songs of the year and an easy entry on Leo Sigh's Best Anime Songs list.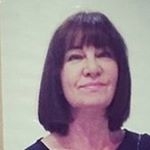 Latest posts by Michelle Topham
(see all)