I always wonder what goes through the minds of Japanese anime production companies like David Production when they decide where an anime will be licensed to stream.
After all, when a long-awaited anime is not going to stream legally in your area of the world, why is it a shock to these studios when so many people then choose to pirate them instead?
Take Fire Force Season 2 releasing on Crunchyroll starting in July.
If you live in the U.S., Canada, the UK, Ireland, Australia, New Zealand, South Africa, Iceland, Sweden, Norway, Denmark and the Netherlands, you can head to Crunchyroll that day and begin to legally watch it.
Anywhere else in Europe or the rest of the world, apparently, you're shit out of luck.
That means for me, someone who usually lives in Austria, the only option I would normally have to watch Fire Force Season 2 would be to pirate it or to use a VPN to try to trick Crunchyroll into allowing me to view it.
Before you question why I don't watch it on a legal streaming service in Austria, I can't.
That's because there is only one, possibly two, companies that may be streaming Fire Force 2 in Austria and both only offer German subtitles.
As I don't speak the language that well yet, Fire Force Season 2 in Japanese with German subtitles wouldn't be much help.
Hence, why I usually watch most of my legal anime on Crunchyroll or Netflix.
For people in many countries in Asia, South America and the Middle East it is often even worse with little chance of watching shows like Fire Force 2 legally.
So, yes, pirate sites for much of their anime needs are sadly their secret best friend.
Thankfully for me, someone who thought the first season of Fire Force was one of the best of 2019, I am currently trapped in the U.S. due to COVID-19, so can legally watch Season 2 of the anime on Crunchyroll.
At least for now.
Should I get back to Austria in the next few weeks however?
As the David Production anime via Crunchyroll, or anywhere else I can legally get it with English subtitles, would not then be available to me, you can guess where I'll be heading to watch the remainder of the season.
For those of you who are in the U.S., Canada, the UK or any of the other aforementioned countries where Fire Force Season 2 will be streaming on Crunchyroll, you can start watching on July 3rd.
For the rest of you?
Maybe you should join me in a campaign to get David Productions and every other Japanese anime production company to start licensing all of their work worldwide.
If they did, they would put the pirate sites out of business faster than Fire Force's Shinra Kusakabe can ignite his feet.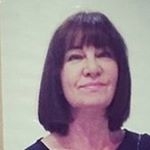 Latest posts by Michelle Topham
(see all)