Popular Swedish folk duo First Aid Kit's 'Home Again' will be one of the songs featured on the upcoming new TV series Moomin Valley soundtrack.
A fact the sisters were obviously thrilled about on their Instagram post about Moomin Valley earlier today:
"We're mega excited that our new song #HomeAgain will be on the #MoominValley TV series soundtrack! We're the biggest @moominofficial fans since childhood so this is a dream come true."
The Finnish series, directed by Aardman Animations' Oscar winning director Steve Box, is the most expensive TV series ever produced in Finland with a 20 million euro budget.
Part of the budget for Moomin Valley was raised by an Indiegogo campaign.
The series is based on Tove Jansson's classic Moomin books, and on characters you may not be familiar with if you are not Nordic or have never lived in a Nordic country. Although the books have been translated into over 50 languages. So…
Interestingly too, the upcoming Moomin Valley soundtrack is as a result of a deal the TV series' production company, Gutsy Animations, struck with Sony.
The soundtrack features Sony signed artists such as Alma, Tom Odell, MØ, Declan McKenna, SOAK, Josef Salvat and, of course, First Aid Kit.
The Moomin Valley soundtrack can be pre-ordered on all major music platforms now.
The animated TV series, featuring Finnish and British actors, is expected to debut on Finland's YLE and UK's Sky One sometime this spring.
The track list for the Moomin Valley soundtrack is as follows:
"Starlight" by Alma
"Summer Day" by Tom Odell
"Back to the Cave" by Colonels Sun
"Love Me with All of Your Heart" by Delilah Morgan
"Home Again" by First Aid Kit
"There Is Something in the Forest" by Emilíana Torrini, The Colorist Orchestra and Kársnes Gilr Choir
"Home" by Josef Salvat
"Free Spirit" by Josef Salvat
"Country Air" by SOAK
"By Your Side" by Mellah
"In Blue" by Declan McKenna
"Northern Lights" by MØ
"The Author" by Roosberg
Now we just have to wait for First Aid Kit to release a video of 'Home Again', (MØ has already released a video for hers), so we can hear what the song sounds like.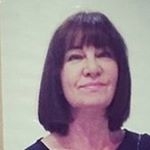 Latest posts by Michelle Topham
(see all)