The upcoming My Dress-Up Darling anime just got its first key visual today and, boy, it is the cutest thing.
The first and utterly adorable My Dress-Up Darling key visual features Marin Kitagawa, the most popular and most beautiful girl in school, who is just about to become a new cosplay star as well.
Of course, in the visual, she is wearing a cosplay outfit created by the anime's protagonist Wakana as she looks away from the mirror in which her real self is reflected.
Now…if you have no idea what I'm talking about, here are just a few of the things you need to know about My Dress-Up Darling, and why I am so excited for this anime to be released.
Is My Dress-Up Darling based on a manga?
It sure is.
The anime is based on the Shinichi Fukuda cosplay-themed rom-com manga series  Sono Bisque Doll wa Koi wo Suru (aka The Bisque Doll Fells in Love), which in English is called My Dress-Up Darling.
It has been a popular manga in Square Enix's Young Gangan since early 2018, with eight tankobon volumes out so far in Japanese.
It is also a manga series featuring a protagonist, Wakana, who is incredibly sweet and a girl, Marin, who may be stunningly beautiful but is also super super nice. Even if her taste in cosplay outfits is sometimes really really questionable.
What is the plot of the My Dress-Up Darling anime?
While we can never be sure if the plot of an anime sticks exactly to the plot of the manga series it is based on, the basic plot of My Dress-Up Darling goes like this:
Traumatized by a childhood incident with a friend who took exception to his love of traditional dolls, doll-artisan hopeful Wakana Gojou passes his days as a loner, finding solace in the home ec room at his high school. To Wakana, people like beautiful Marin Kitagawa, a trendy girl who's always surrounded by a throng of friends, is practically an alien from another world. But when cheerful Marin–never one to be shy–spots Wakana sewing away one day after school, she barges in with the aim of roping her quiet classmante into her secret hobby: cosplay! 
I can't wait to see how Marin is portrayed in the anime series, and if Wakana is as excruciatingly awkward as he appears in the manga.
Who is making My Dress-Up Darling?
The anime series is currently in production at CloverWorks (Shadows House, Wonder Egg Priority), and is being directed by Keisuke Shinohara (A3!).
Yoriko Tomita (Osamake: Romcom Where The Childhood Friend Won't Lose) is in charge of scripts and series composition, with character design by Kazumusa Ishida (chief animation director for Saekano the Movie: Finale).
Music for the series is being composed by Takeshi Nakatsuka (Brothers Conflict).
That's all the information we have so far, but we'll be sure to keep you updated as more is released.
You can also follow along with the progress of the series on the anime's official website.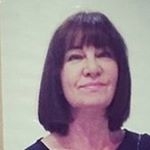 Latest posts by Michelle Topham
(see all)