More details about the upcoming My Isekai Life anime were released today, along with the show's first key visual and a premiere date.
My Isekai Life, known by its full title of My Isekai Life: I Gained a Second Character Class and Became the Strongest Sage in the World!, is apparently set to release some time in 2022.
It will be animated by REVOROOT (I've Been Killing Slimes for 300 Years and Maxed Out My Level).
Known in Japan as Tensei Kenja no Isekai Life – Daini no Shokugyou o Ete, Sekai Saikyou ni Narimashita, the anime series is based on The Strongest Sage With the Weakest Crest light novel series, known as Shikkaku Mon no Saikyō Kenja in Japan and written by Shinkoshoto, with illustrations by Huuka Kazabana.
The plot of My Isekai Life
The isekai anime will tell the story of corporate worker Yūji Sano who does nothing with his life except work.
But, when he takes work home one night, a message appears on his laptop saying "You have been summoned to an alternate world". A message Yūji mistakenly accepts when he restarts his computer.
Soon, he finds himself in a fantasy world with a character class of Monster Tamer. A class that allows him to tame slimes among many other creatures.
Because there are so many slimes, and Yūji can absorb power from all of them, soon he is the most powerful sage that world has ever known.
Will Yūji do everything he can to get back to the modern world, where vast amounts of paperwork await, or will he settle down to life in a fantasy realm with all the privilege and power that might bring?
The My Isekai Life anime series is due to release in January, 2022. Crunchyroll will be streaming the series.
Check out the official My Isekai Life website for more information about the series, and the light novels it is based on.
The cool first My Isekai Life key visual (see above) features Yūji in his roll as Monster Tamer.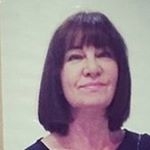 Latest posts by Michelle Topham
(see all)