The first Sweet Reincarnation trailer has just been released for the upcoming isekai anime (called Okashi na Tensei in Japan) and, if desserts are your thing, this one will be offering them by the plateful.
The new Sweet Reincarnation trailer shows protagonist Pastry Mille "Pas" Morteln who, after dying in an accident at a pastry chef grand tournament is reincarnated in a new life as the eldest son of a poor lord.
A life in which he is determined to create sweets and desserts just like he did in his previous life as a master confectioner. But in a world without sugar.
As the Sweet Reincarnation trailer shows, however, as soon as Pas discovers fruit, his dessert dream is back on track.
The upcoming Sweet Reincarnation anime is based on the light novels by Nozomu Koryu.
The anime is being directed by Naoyuki Kuzuya (Reborn to Master the Blade: From Hero-King to Extraordinary Squire), with scripts by Mitsutaka Hirota (Rent-a-Girlfriend), and with character designs from Tomoko Miyagawa (Jewelpets).
The new Sweet Reincarnation trailer also introduces five cute new characters, and the voice actors who will be portraying them. They are:
Casserole, who is being played by Hiroshi Tsuchida
Sheets, who is being voiced by Yu Wakabayashi
Josephine, portrayed by Rumi Okubo
Petra, played by Kaya Okuno
Square, voiced by Wataru Kato
J-Novel Club is publishing the manga adaptation of Nozomu Koryu's light novels in English, with seven volumes in English currently out. They have this to say about its plot:
A pastry chef with a promising future is reborn as the son of a poor lord. The boy's name is Pastry, and he will be the next lord of the territory. The struggles of young Pastry's story begin here as he aims to make people smile with his desserts and create a land flourishing with happiness.

The best sweet comes with the best tale. This is a sweet fantasy that takes the royal road to change the world!
Watch the just-released Sweet Reincarnation trailer below.
Notice how adorable the characters are, admire that gorgeous artwork and, yep, try not to let those delicious looking desserts send you rushing to your fridge for a binge.
The Sweet Reincarnation anime is due to premiere in July.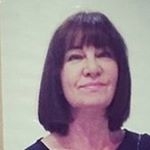 Latest posts by Michelle Topham
(see all)