Graham Norton's latest red chair story was a first for the popular TV host. It involved a woman who sat on the famous red chair, told most of her story and then, right before the end, cried "Pull the lever, Graham. Pull the lever". Yep. A guest-requested red chair lever pull.
The woman's story involved a late night out at the pub, back to a country house with a group of friends, and then she and a male friend getting stuck in a utility room. It was cold, there was no door knob on the inside of the door, and the rest of their friends had gone to bed. Meaning they were in there for the night.
Finally, they decided to both take off their clothes and sleep in the dog basket. We have no idea why.
"One thing led to another" which, like the rest of us, Graham assumed meant they had sex, but it didn't, and then the man with her "got injured". (Keeping up? Because hardly anybody was).
And then, as Graham cried, "There are so many bits of this story missing…", the woman added "there's a lot of blood everywhere", heard the screams of laughter from the audience and begged…."Pull the lever, Graham, pull the lever".
Which is exactly what Graham did.
Yep. A first for the Graham Norton Show. A guest in the red chair actually requesting the dreaded lever be pulled.
Watch the incident below. It's hilarious.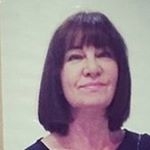 Latest posts by Michelle Topham
(see all)