The fourth and last Vault Hunter profile trailer for Borderlands 3 has just been released by developer Gearbox Software, and this one features FL4K the Beastmaster.
A new character who looks and sounds just as cool as you'd expect them to with a name like that.
Gearbox describes them as "an emergent AI who comes with three loyal pet companions that help them track and claim their quarry on a never-ending hunt across the galaxy".
As FL4K says about their pets (and yes, 'their' and 'them' because according to Gearbox, FL4K is non-binary), "This one is eager to please. This one is eager to kill. And this one…well, he likes to chase cars".
In other words, those three creatures might not be the brightest bulbs in the box, but you certainly wouldn't want to cross them.
Watch the FL4K Character Trailer: "The Hunt" in the video below for a quick intro (and gotta say, I love that voice!)
And, if you'd like to see just how this character plays, the Borderlands Twitch Channel will be live streaming FL4K on August 14th, at 10am ET.
Borderlands 3 will hit shelves on September 13 for PC, PS4, and Xbox One.
Other game news: Remnant: From The Ashes trailer shows off The Iskal, a cool race of monsters in a stunningly beautiful game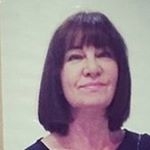 Latest posts by Michelle Topham
(see all)