English indie rock band Florence + the Machine have released the official video for their latest single 'St Jude' and it and the song are gorgeous. 'St Jude' is from the band's third studio album 'How Big How Blue How Beautiful'.
And, although I normally love Florence + the Machine, and I adore the music, the vocals and the lyrics on this one, I'm not sure if I ultimately like 'St Jude', as it seems so incomplete.
One of those songs that feels as though it's going somewhere important, with a big chorus or a big ending, or at least big emotion but it has……none of these. Just lots of pretty singing with no real point.
But, it could also be looked at as the personification of the opening lyrics of 'St Jude' — "Another conversation, with no destination. Another battle never won. Each side is a loser. So who cares who fired the gun." So, there is that.
Listen to it below, while I make up my mind. You may, of course, think differently.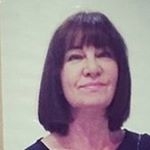 Latest posts by Michelle Topham
(see all)