British indie rock band Florence + the Machine's third song from their upcoming album High As Hope was released earlier today. Called 'Big God', it comes after the already wildly successful 'Sky Full Of Song' and 'Hunger', and debuted this morning on Zane Lowe's Beats 1 radio show.
'Big God' is not as much of an earworm as the first two High As Hope songs, being a song with a much less addictive melody and one that is more spare than the previous two, both in vocals and melody. Yet still incredibly powerful.
'Big God' starts off with just a laborious piano and Florence Welch's stunning vocals, and then continues to build by adding more instruments and more layers until it reaches its huge almost conclusion, then tapering off again at the end to just piano and Welch's voice.
The song also includes a teeny tiny saxophone solo from the incredible saxophonist Kamasi Washington.
Personally, on the first few listens through and as much as I love Florence's voice on it, 'Big God' isn't grabbing me as much as the first two songs from the album. Then again, you can't expect to fall in love with every track on an album, and two out of three so far isn't bad.
But I did love what Florence said about 'Big God' in an interview with the New York Times last week —  "Obviously, an unfillable hole in the soul. But mainly about someone not replying to my text."
Because isn't that delicious that the iconic Florence Welch is as much obsessed with people replying or not replying to her texts as the rest of us are?
Now listen to Florence + the Machine's 'Big God' in the Spotify widget below. You can buy the band's new album High As Hope on Republic Records on June 29th when it releases or, of course, pre-order it now.
Related: Florence + the Machine's performance of 'Hunger' at The Biggest Weekend is a thing of beauty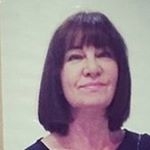 Latest posts by Michelle Topham
(see all)