This weekend, I have had a little bit of an addiction to Albanian singer Flori Mumajesi. A singer that I wasn't familiar with until just a few weeks ago but that, since I heard his song 'Nallane 2', I have played frequently and even went as far as to buy his latest album.
Something I actually don't do that often, what with music being so readily available on Spotify, Deezer and YouTube and all.
Today, my addiction to Flori Mumajesi came back a little bit, in the form of repeat playings of Mumajesi's 'Beautiful' featuring Ledri Vula, as my Repeat Rotation Video.
Because that song is not only incredibly catchy and makes you want to dance, but the video also has a lovely message.
It was put out in support of the Kosova Task Force for Cancer Control — KTCC, and it spreads the message that women who are suffering from cancer, and may have lost their hair due to chemotherapy and radiation, are no less beautiful and no less easy to love.
Especially with the video opening message "Ebukura gjendet brenda jush"  or "Beauty lies within you".
Watch Flori Mumajesi's 'Beautiful' below for your Repeat Rotation Video today. A truly cool song, and a beautiful video.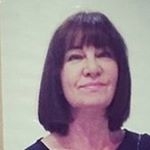 Latest posts by Michelle Topham
(see all)