I have been a bit obsessed with Albanian singer Flori Mumajesi's latest music video since it was released in mid-December.
Called 'Nallane 2' (Old Shoes), the remix song, also featuring Vicky Dj, is about what it feels like to be tossed aside after loving someone so much, and wondering if they remember how much you used to love them.
But it is not just the song 'Nallane 2' itself, with its cool mix of dance and hip hop music and that awesomely sick beat, it is also that black and white video that is so incredibly simple, but yet so cool.
Watch Flori Mumajesi's 'Nallane 2' official music video below, and you will see why he is such a popular artist all over the Balkan states.
Personally, I love it. Love it. Love it. If you like it too, you can buy it on most major music sites.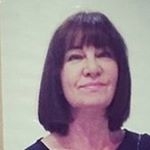 Latest posts by Michelle Topham
(see all)