When you think of the Foo Fighters' Dave Grohl, you know the grunge guy from Nirvana who has played with Iggy Pop, David Bowie, Nine Inch Nails and a slew of other 'hard' artists, you probably don't think of him driving a boatload of kids around in a mini van.
But, that's exactly what Dave Grohl does every morning when he's not on tour. Gets his three kids up, prepares breakfast and snacks, and then piles them in the mini van to take them to school. Boy, how even the 'most rocking' among us eventually have to grow up.
Watch Dave Grohl tell Ellen what it's like being an awesome dad below. Yep, sounds like he is one.
And don't miss Dave and the rest of the Foo Fighters performing 'Something From Nothing' live on Letterman a couple of weeks ago. Pretty rad.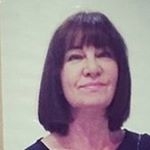 Latest posts by Michelle Topham
(see all)