Foo Fighters play 'Everlong' to celebrate David Letterman's 33 year late night history
Well, we all knew David Letterman's last ever Late Night with David Letterman was going to be epic. And it was. With Foo Fighters his final music guests and playing 'Everlong' live over an amazing montage of moments in Letterman's 33 year history of late night TV.
Which was sad, and incredible, and touching, and made you laugh, and made you say "What?", and let you see people who are long gone.
People like George Burns, Bob Hope, Andy Kaufman, Farrah Fawcett, Sammy Davis Jr, Julia Childs and Liberace. An amazing array of talent, and David Letterman got to meet them all, and let us get just a small taste of it.
According to Screengrabber, the Foo Fighters montage had 562 memorable moments from Letterman's shows over the last 33 years because, yes, someone over there had time to count.
And all I can say is, I'm going to miss you, Dave. A lot. Because that was a lot of awesome you gave us. Thank you.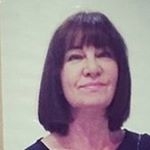 Latest posts by Michelle Topham
(see all)