The Food Wars!: The Fourth Plate Complete Collection Blu-ray is coming to Sentai Filmworks in April, 2021 and, as if that wasn't exciting enough, the series will also come with a new English dub along with the usual Japanese with English subtitles.
Included on the Blu-ray will be all 12 episodes of season four of Food Wars!, as well as four clean opening animations and 11 clean closing animations. A total of more than 300 minutes of entertainment in all.
The price for the release is $48.99, and the pre-order option is live at Sentai now.
Don't forget, if your anime Blu-ray is short on Food Wars!, you can also grab season 1-3 on Blu-ray over as Sentai as well, including season 3 in a limited edition.
As for the Food Wars! The Fourth Plate Complete Collection, the description to what you can expect in the story goes like this:
The ultimate Regimental Food War continues as the culinary rebels led by Soma and the members of Kyokusei square off against epicurean elitist Azami and the Totsuki Ten. At stake – the future of dining across Japan. Because if the rebels fail, Azami intends to impose his own tastes and techniques on the entire restaurant industry!

But the fine dining control freak has made a serious mistake in threatening the futures of Soma's friends and family, as while the rebels may seem less experienced overall, this is ultimately a clash of skill, dedication, and, most of all, taste. That may be a recipe for disaster for the seasoned veterans!

There are truffled times ahead, and it's anyone's guess as to whose goose will ultimately be cooked in the mind-roasting season long battle that is FOOD WARS! THE FOURTH PLATE!
For a visual feast of some of that, check out the anime's official trailer below.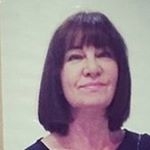 Latest posts by Michelle Topham
(see all)