Medieval themed multiplayer fighting game For Honor is getting its seventh season next week. A season that will come with a slew of new additions to the enormously successful game, as well as some reworks to make the game even better.
Called Storm and Fury, the seventh season of For Honor will include a new multiplayer map called Secluded Keep, reworks of Warden and Valkyrie heroes, and something many gamers have been asking for, an updated ranking system with two new ranks — Master and Grand Master — being added.
Players will also be able to participate in Ranked Duels even if they are not part of a tournament.
Secluded Keep will be playable in Tribute, Skirmish, Elimination, Brawl, and Duel playlists, so open to just about everyone.
Another interesting development in the game, and one For Honor die-hards are likely to especially love is a Hero Trial option. This will enable players to try heroes for free and, if they like how they play, to be able to buy them at a reduced rate.
The offer will be available for a week after Storm and Fury releases.
Storm and Fury will be released for all platforms For Honor is available on (PS4, Xbox One and PC) on August 2nd. The update is free.
If you haven't yet played the game, or would love a reminder of how good it is before Storm and Fury drops, check out the video of a Breach match below.
Yep, that is one helluva great game, so it is really no wonder For Honor has been going strong for well over a year since its release, with over 7.5 million registered players and more than a million people still actively playing it every month.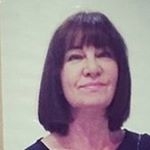 Latest posts by Michelle Topham
(see all)