Hack and slash fighting game 'For Honor' was one of the most anticipated video games of 2017 before it was released last month. Now, it seems, 'For Honor' is one of the most popular video games in the world at the moment, with VGChartz reporting the game sold an estimated 868,000 units at retail in just the first week it was on shelves. Now that is seriously impressive.
Figures from VGChartz, and yes they're usually right, show 'For Honor' selling a total of 867,802 units. Broken down by platform, it was PlayStation 4 with 598,235 units sold, Xbox One gamers bought 241,710 units, and PC gamers just 27,857 units. Europe, however, was the region where the game sold the best, with 363,679 units grabbed up there.
Reception of the game has been mainly positive since release as well. The only beef most people who even complain have is that multiplayer matchmaking still has some problems.
'For Honor' looks like it could be a game that ends up being played as long as Minecraft has been as well — years, I mean. Especially when one gamer came out this week saying it will take at least two and a half years to be able to unlock everything the game has to offer. And that's if you play one to two hours a day, five to seven days a week. Either that, or pay $732 to buy everything through micro-transactions.
A bit ridiculous really when you figure out you have already paid $60 for the game, so shouldn't be required to spend another $732, or have to give up a huge portion of your life, to complete it.
That being said, 'For Honor' is such a popular game, a lot of gamers may not even mind?
Now, if you were not one of those 868K people who bought 'For Honor' the first week of its release, and haven't gotten around to buying it yet, you may want to watch the IGN 'For Honor' gameplay video below. Just so you can see what all the fuss is about.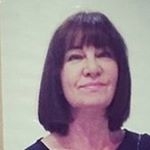 Latest posts by Michelle Topham
(see all)