The open-world crafting, mining, exploration game Forager has been a huge success for its indie developer since its release on PC back in April, with a massive number of sales on Steam, GOG and other platforms, and some pretty decent game critic reviews.
With that success, no wonder then that Forager is coming to the Nintendo Switch and the PS4 on July 30th.
Developer HopFrog and publisher Humble Bundle also say there will be a physical release, if you prefer to be able to hold your games in your hand.
That will be coming in early to mid-September for both the United States and Europe.
Forager is an open-world crafting, mining, exploration and combat game that has been likened to a cross between Stardew Valley and Zelda.
A game that, while it doesn't have much of a goal, and is often nothing more than an idle game, is still absolutely beautiful and utterly addictive. It's relaxing too.
In other words, console players that have yet to play the game will more than likely find Forager on Switch or PS4 as addictive as many other gamers already have on their PCs.
Including me, who played the game every night for two weeks, before I moved onto something a little bit less addictive.
If you are considering buying Forager on Switch or on the PlayStation 4, watch the first episode of Wanderbot's Forager playthrough below, to get a good idea how the game does play.
You will be able to start playing Forager on Switch and PS4 at the end of the month, but you can already pre-order it on a number of platforms.
If you like a game you will keep going back to and back to and back to, I recommend you should.
Related: This Forager walkthrough well-planned, fun and proves just how addictive this awesome game can be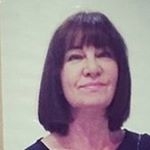 Latest posts by Michelle Topham
(see all)