Fort Defense review — you'd better get those towers operational, pirates are coming
If you like tower defense games, you may just love Fort Defense. It's a new pirate-style tower defense game that's just released on Big Fish Games, and has a huge number of levels (40) to play, two worlds to enjoy, cool looking pirate ships, spells to learn and upgrade, and even an in-game store where you can buy new items to improve your chances of sinking those ships.
Fort Defense has three modes — Easy, Intermediate and Hard (I played on Easy and was still struggling towards the end as it's definitely a challenge), the graphics are nice, locations continually update so you never have a chance to get bored, and gameplay is fun.
How to play Fort Defense
To play, all you do is add towers to strategic locations around your coastline and on islands close by, as the pirate ships are on their way. As gameplay goes on, you can level up, add more towers, update the towers you do have, get spells and mines, and earn points and coins. These can then be spent to strengthen your towers even more.
Spells are fun as, if you get the right ones, you can rain down meteor showers on the invading pirates, and sink a few ships that way. Remember to place your crossbows and cannons in the right places as well, or you'll soon find the pirate ship ramming your front door.
All in all, if you enjoy a fun, yet challenging, tower defense game, Fort Defense might just be up your alley. You can pick it up at Big Fish Games, where it's getting very good reviews.
Be warned, though, it can be quite addictive.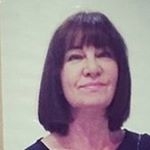 Latest posts by Michelle Topham
(see all)