'Fortnite' developer Epic Games worth $5-8 billion — Holy moley!
Video game developer Epic Games has been around since 1991 in some shape or form.
A huge lifespan for a game developer, many of whom have gone bankrupt or been bought out by larger studios in the 27 years since Epic was created by founder Tim Sweeney.
So, when you understand how resilient Epic Games has been in the last 27 years, it may not be as surprising to find out Bloomberg reported yesterday that Epic's latest game Fortnite is one of the reasons why Epic is now worth an estimated $5-8 billion.
Yep. Billion with a 'b'.
And sure, some of Epic's enormous value has also come as a result of its Unreal Engine, which has powered so many of the world's most popular and best games over the last few decades.
But it is the enormous popularity of Fortnite since its release last year that has caused Epic to seemingly now be drowning in cash.
After all, not only is Fortnite one of the most popular games in the world right now, it is also earning Epic over $2 million a day just on mobile platforms.
When you consider it is also on PC and console, you can only imagine how much Fortnite is bringing in.
According to Bloomberg, that has meant since the game's release last September and the end of May, Epic has earned more than $1.2 billion, and interest in Fortnite is only growing.
Plus, with Fortnite being available to play on PS4, Xbox One, Nintendo Switch, PC, and iOS, there is still the Android market yet to join the fray.
In other words, if this keeps going, Epic could be worth more than half of the rest of the video game developers in America put together by the time gamers' interest in Fortnite ends.
If you are not one of the 125 million gamers and counting that have played Fortnite so far, you might want to watch the video below to get a taste of just what you are missing.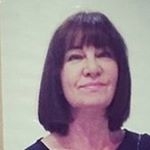 Latest posts by Michelle Topham
(see all)