The first patch for Battle Royale shooter Fortnite since the launch of Season 9 hit this week and, along with some excellent new additions, the V9.01 patch also introduces the Tactical Assault Rifle. A powerful fully automatic with a 30 round magazine, that comes in Rare, Epic, and Legendary variants.
The new rifle in Fortnite's V9.01 patch deals 22/23/24 damage depending on rarity, and has a headshot multiplier of 1.75x. Yikes!
But, while this gun is most definitely powerful, it is actually not as efficient at long range as other rifles you may already have in your arsenal.
Be aware of that then if you decide to use it, and stick with close range combat as much as you can.
Other additions in the V9.01 patch include several Slipstream adjustments. One in particular is cool, as it means Slipstreams will no longer be blocking buildings so they will be much easier to get to.
Prefabs too got 7 new themes and 3 new galleries for Creative Mode, and Save the World mode sees the addition of Mist Pods and a Prehistoric Izza hero. There is also a new Wargames simulation.
For more in depth information, all the V9.01 patch notes are available in more detail on the Fortnite website. Or you could just fire up the game and give the new Tactical Assault Rifle a test run.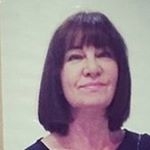 Latest posts by Michelle Topham
(see all)