France's Lisa Angell has gorgeous first rehearsal at Eurovision 2015
France's Lisa Angell had a surprise up her sleeve when she arrived for her first rehearsal at Eurovision 2015 in Vienna on Sunday. The most amazing backdrop, with a bombed out French village and an entire army of drummers — a backdrop, and an incredible voice to go with it. Both of which catapulted Lisa Angell far higher up the list of favorites to win Eurovision 2015 than she had been previously.
Angell's song is 'N'oubliez Pas' (Don't Forget) and, according to her, is a song about hope and peace.
Its real story is about World War I, and a woman who comes back to her village only to find it completely destroyed and all of the people gone.
But instead of feeling bitterness and anger, the woman decides to motivate anyone she can find to get courage and to rebuild the village and their lives.
Watch Lisa Angell's first rehearsal at Eurovision 2015 in the video below. It's just a quick 30-second blurb, with a full video of the second rehearsal coming in the next couple of days. But, it will give you an idea of the power of her song, voice and that amazing backdrop.
So powerful, in fact, quite a few people in the press area were said to be wiping away tears.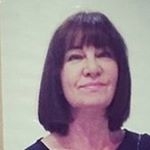 Latest posts by Michelle Topham
(see all)