France's Lisa Angell will give you goosebumps with 'N'Oubliez Pas' at Eurovision 2015 final
When France's Lisa Angell first released 'N'Oubliez Pas', my first reaction was "Meh". A nice enough song, with no 'oomph' whatsoever, I doubted it would get further than the bottom five in the finals.
Fast forward to Lisa Angell singing 'N'Oubliez Pas' during rehearsals at Eurovision 2015 and she and her song suddenly shot from bottom five to top five for me. Easily.
Advertising
Why?
Well, Angell's stage performance is mesmerizing, (think Edith Piaf style mesmerizing) and the backdrop France has decided to use to illustrate the song is incredible. The best in the competition, with France one of only three countries that has used the backdrop at Eurovision 2015 to its full effect.
So how have they done it?
By going with the theme of the song, the idea that peace and hope should win out over war and violence, and translating that into a powerful backdrop of a bombed out French village with Lisa Angell standing in the forefront and singing her heart out.
This has made this song an incredibly powerful piece, and one that is likely to get far more attention for France as it would have done without it.
Advertising
In fact, like Conchita Wurst's stunning performance at Eurovision 2014, this one has the 'full package' that might just get it a spectacular result — a good song, an amazing voice, the perfect dress for the song, and a gorgeous set design. And Lisa Angell doesn't even need a beard.
Watch Angell sing "N'Oubliez Pas' at the Eurovision 2015 rehearsals at Vienna's Wiener Stadthalle, and then vote for her on Saturday. She deserves a boatload of votes for this.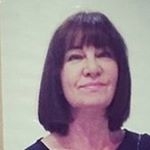 Latest posts by Michelle Topham
(see all)