You've got to hand it to Frances McDormand. When she wins an award, her acceptance speeches are never boring. As she proved again last night, when McDormand won the Screen Actors' Guild (SAG) award for best Female Actor in a TV Movie or Miniseries for her performance as Olive Kitteridge.
During her SAG award acceptance speech, Frances McDormand told the audience, "I love what I do. Thank you for inviting myself and Mr. Richard Jenkins to the party. We love what we do. We're proud of it and we love Olive Kitteridge".
McDormand then went on to tell the SAG audience and the viewers watching at home, if they haven't seen Olive Kitteridge yet they should — and then listed off all the places they could watch it — streaming, buying the DVD of the series, and watching it on an intercontinental flight. And then she promoted a show she was doing.
Like I said, gotta love Frances McDormand. She's real, and she knows what's important.
Watch McDormand's SAG acceptance speech below.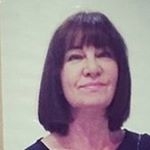 Latest posts by Michelle Topham
(see all)