The official video for Francesca Michielin's 'No Degree of Separation', Italy's Eurovision 2016 song, has just been released and it's as beautiful as the song.
But what is even nicer, and has just about made my morning, is that it is looking like Michielin has decided to go with a mostly Italian language song, with just part of one chorus in English. A part that explains the message of the song perfectly, but doesn't detract from the beauty of the Italian language.
"There is no degree of separation, there is no degree of hesitation, there is no degree that stays between, live in love, we are stars aligned together dancing through the sky. We are shining."
And that was my fear all along with this song. A song I've loved since it was first chosen as Italy's Eurovision 2016. But a fear that Italy would decide the song would be more 'successful' in English.
Now, with this gorgeous song staying in Italian, all Francesca Michielin needs is powerful staging, and she is going to kick massive ass with 'No Degree of Separation' in Stockholm in May.
Watch the official video below. Lovely, isn't it?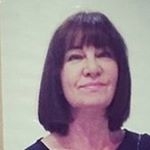 Latest posts by Michelle Topham
(see all)