A big fan of Pokemon? Then you might want to download the new, and free, fan-made Pokemon Generations that's just been released this week.
It's a single-player action adventure RPG game, with gorgeous graphics, and was created by just one Pokemon fan, who goes by the name of Xatoku. How cool is that?
Pokemon Generations is based on both the Pokemon games and the anime series. It's just a basic game right now, as it's still in the alpha game phase but, considering one person has created the entire game, it's actually quite spectacular.
Updates are expected to include both a lot more single-player content, a huge amount of character customization, as well as the addition of a multi-player mode. Eventually, Pokemon Generations will have a full storyline as well.
Check out the excellent review for Pokemon Generations below, where you can also learn more about gameplay.
As for downloading the fan-made Pokemon Generations. Of course, it is a free download and you can grab it at IndieDB. Those who have played it so far seem to agree — it's epic.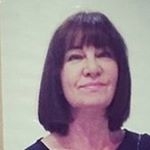 Latest posts by Michelle Topham
(see all)