Soul Sacrifice DLCs just make this amazing game better and better, especially as, unlike most developers, Sony Computer Entertainment gives you the DLC for free.
The latest free Soul Sacrifice DLCs are coming out on July 4th and July 18th and will introduce a new monster, the Iron Maiden, as well as two completely new gods — Cert, the God of Chaos and Romulus, the God of Order. How cool is that?
Sony has also released a couple of new trailers for the latest free Soul Sacrifice DLCs, just in case you weren't already excited enough. You can watch them below.
Advertising
Unfortunately, as of now, the Iron Maiden DLC is only available for those with the Japanese version of the game, and you can get it on July 4th. The Cert/Romulus DLC will be out on July 18th for everyone.
By the way, if you haven't yet bought and played Soul Sacrifice, I highly recommend you do so. It's one of the best PS Vita games I've played so far, and it's highly addictive.
Advertising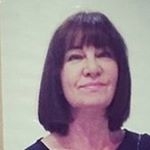 Latest posts by Michelle Topham
(see all)