Friday the 13th: The Game is getting a single-player mode and it looks cool
While Gun Media's survival horror game Friday the 13th: The Game is popular with fans, quite a few have been asking for a single-player mode as, let's face it, sometimes we just want to turn off the lights, sit by ourselves and scare ourselves stupid.
At one point, single-player was only going to happen if the crowdfunding goal of $1.6 million was hit. That didn't happen but, it seems, it doesn't really matter.
That's because fans will be happy to learn Friday the 13th: The Game is getting a single-player mode, and Gun Media has just released a new First Look video to show what it is going to look like.
The 3-minute First Look video is a quick walkthrough of 'Broken down'  the tutorial level of the single-player mode of the game, starting off with Jason in the woods hearing his mother's voice saying "Kill them all, Jason".
He then heads towards a broken down car and two guys who are trying to fix it, and grabs the first guy while he's urinating and impales him on a tree branch. The second guy dies seconds later, when Jason takes the jack away from the car while he is lying under it. The wheel rim slams onto the guy's neck killing him.
As Gun Media point out, however, this is just one way to complete the level, with many other ways available.
Friday the 13th: The Game is available for PC, Xbox One, and PlayStation4. There is no date yet and when the new single-player challenges will be added, but sometime in future updates. You may also want to know they will be coming to the game free of any charge to you. Nice, eh?
Now watch the Friday the 13th: The Game single-player tutorial video below to get an idea of how cool it's going to be.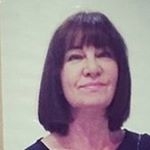 Latest posts by Michelle Topham
(see all)