I fell in love with the manga series Frieren: Beyond Journey's End (aka Sousou no Frieren) last year when I stumbled across the first couple of volumes on Amazon.
A manga series written by Kanehito Yamada and illustrated by Tsukasa Abe, and one that currently has more than 10 million copies sold worldwide — 8 volumes in English that, yes, I currently own, and 11 in Japanese so far.
Advertising
It is also a manga series that has an anime adaptation on its way this month, with the Frieren: Beyond Journeys' End anime kicking off with a 2-hour first episode tomorrow, September 29th — a 2-hour first episode that comprises the first four episodes of the anime.
From then on, the anime will air once a week with the usual 20-minute-ish episode, as well as being an anime comprising two consecutive cours that will run for a quarter of a year each.
Who is directing Frieren: Beyond Journeys' End?
Keiichirou Saito (Bocchi the Rock!) is directing the anime, with character designs by Reiko Nagasawa (Tak Op. Destiny) who is also chief animation director, and series composition by Tomohiro Suzuki (One Punch Man).
Frieren: Beyond Journeys' End, Episode 1 will premiere on NVT in Japan at 9:00 p.m. JST (8:00 a.m. EDT) tomorrow, with Crunchyroll streaming the episode in most areas of the world soon after.
Viz Media is publishing the Frieren: Beyond Journeys' End manga series in English, and they describe the bittersweet plot like this:
The adventure is over but life goes on for an elf mage just beginning to learn what living is all about. Elf mage Frieren and her courageous fellow adventurers have defeated the Demon King and brought peace to the land. But Frieren will long outlive the rest of her former party.

How will she come to understand what life means to the people around her?

Decades after their victory, the funeral of one her friends confronts Frieren with her own near immortality. Frieren sets out to fulfill the last wishes of her comrades and finds herself beginning a new adventure…
Advertising
Check out the official Frieren: Beyond Journeys' End trailer below, and mark your calendars for its 2-hour premiere tomorrow on Crunchyroll.
You can also learn more about Frieren, its characters, cast and plot via the anime's official website.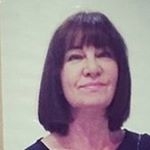 Latest posts by Michelle Topham
(see all)