While you all thought Fruits Basket was over, it seems the folks at TMS Entertainment apparently have other ideas.
That's because they have just announced a compilation film called Fruits Basket -prelude- that will be released at the same time as the previously announced special story Kyо̄ko to Katsuya no Monogatari (aka Kyо̄ko and Katsuya's Story).
Both projects will be coming out on February 18th, 2022 in movie theaters in Japan. The film is likely to appear in the west not long after.
Fruits Basket -prelude– will feature the backstory of Tohru's parents, Kyо̄ko and Katsuya, a couple we actually don't know that much about, as well as new scenes of events that take place after the Fruits Basket anime series ended.
An extremely sweet Fruits Basket -prelude– key visual was also released along with the announcement. (see below)
The visual was created by Fruits Basket mangaka Natsuki Takaya, and show's Tohru's parents when they were young, happy and in love.
The original Fruits Basket cast will be back for the film, along with its main staff.
For those who can't make it to the movie theatre, the film's Blu-ray will also release on the same day all over Japan.
Learn more on the Fruits Basket -prelude– website.
All three seasons of Fruits Basket are streaming via Crunchyroll in some regions (not mine!)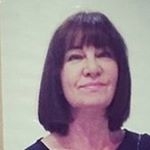 Latest posts by Michelle Topham
(see all)