As a huge fan of Boys' Love anime, I had Dakaichi: I'm Being Harassed By the Sexiest Man of the Year at the top of my list to watch but, after one episode, it just wasn't grabbing me.
Thanks to the Dakaichi opening theme song, though, I gave the second episode a chance as I wanted to listen to it again and, surprise surprise, protagonists Takato and Junta suddenly became interesting characters to me and I stuck with it.
13 episodes later, Dakaichi is now one of my favorite Boys' Love anime and the Dakaichi opening theme song — 'Fukanzen Monologue' by Tomohisa Sako — is still a song that uplifts my mood every time I hear it.
Because, to me, 'Fukanzen Monologue' really sets the mood for this wonderful BL anime, which begins with its main protagonist Takato as not a particularly likeable person.
Only for the viewer to realize his arrogance actually covers up that he's lonely, and wants to be loved.
He just doesn't know how to open up to allow someone to do that.
Then along comes Junta with his heart on his sleeve, and his love for Takato as big as the sky, and Takato has lost (well, actually gained) before he even knows it.
The lyrics of Tomohisa Sako's 'Fukanzen Monologue' say that perfectly:
Even if I try to expose myself
The reason why I can't be honest is
Because I'm scared for you to see through
Me
And see the emotions buried deep inside me
But I'm attracted to you
And I'm dancing in your palms
Just laugh at how miserable I am
Listen to the Dakaichi opening theme song — 'Fukanzen Monologue' — and, while the lyrics themselves might seem quite sad, you realize quickly they are actually nothing but filled with hope.
And, of course, if you love Boys' Love anime and haven't watched Dakaichi yet,(aka Dakaretai Otoko 1-i ni Odosarete Imasu.),  you can do that via Funimation.
As this one is a very good one.
RELATED: Do Dakaichi's Takato and Junta end up together or do they break up and stay broken up?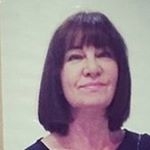 Latest posts by Michelle Topham
(see all)